Sablepoot Booted Bantams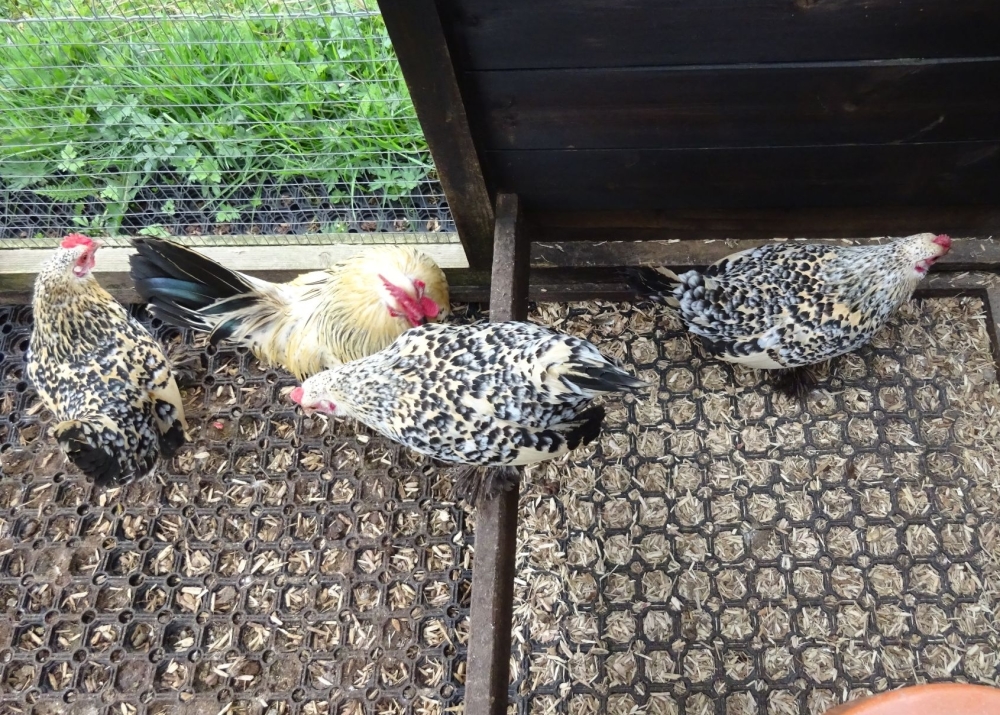 The Sablepoot Booted Bantam is a Dutch breed of bantam chicken.
Its name is derived from the bird's extravagant feathering on the feet and hock joints, which are called 'sables' in Dutch. With no large fowl counterpart from which it was miniturized, the Sablepoot is one of the true bantam breeds.
They have broad backs, breasts carried well forward and relitaviley large, downward-pointing wings following the line of the vulture hocks. They have been kept for may generations as pet and show birds and are usually calm and friendly.
These pretty little birds are easy to keep and are perfect for small town gardens, where they will add a splash of colour and movement. Ours are quite productive too, laying plenty of small eggs for the table.