Rhode Rock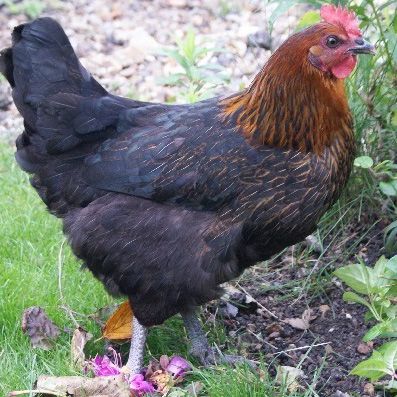 Rhode Rock:
If your after a great laying bird that's tough and resilient, look no further that the Rhode Rock.
Hardy and docile, the Rhode Rock hybrid is suitable for all terrains and weather. She'll lay good brown eggs with excellent shell quality. Rhode Rocks will lay 260-280 eggs each year.
While she is very productive, the Rhode Rock is an attractive bird in her own right. With coulours and patterns that go from almost completely black to some that display a vibrant gold chest, she'll bring your garden to life.
All our hybrids are fully vaccinated.